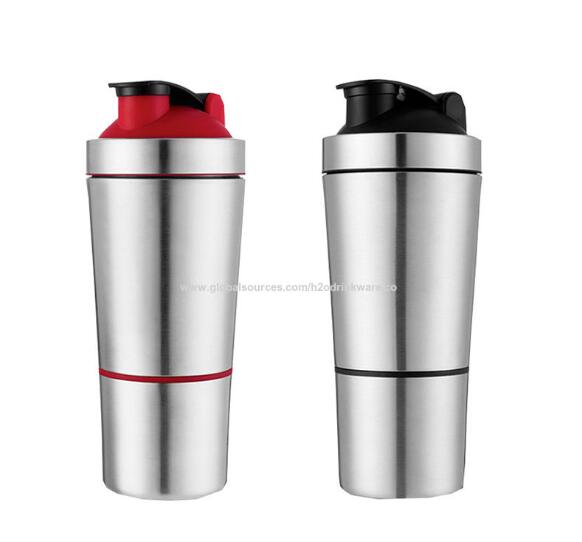 Double Wall Stainless Steel Shaker Bottle
STAINLESS STEEL BOTTLE: The bottle is made from food-grade 18/8 stainless steel.
The unique stunning bottle made of BPA Free Plastic and High-Quality Stainless Steel.
The 20 oz&25 oz non-toxic bottle is very handy and easy to clean.
Includes clear indentations on the sides for accurate and precise mixing of your favorite supplement powders or mixed drinks.
Great for yoga, after strength training workouts, your cardio.
The material is designated for sport to prevent any sort of smell or flavor on your drink in comparison to plastics.
Attentions when using shaker bottle
1) Please make sure the lid is tightly screwed before shaking bottle to avoid leaking problem
2) Please make sure the lid small top is tightly closed in correct position. It is very important for safe shaking.
3) Very hot water is not suggested in using, but you'd better use a finger to press the small top if you really want to try.
4) Cleaning the shaker bottle after using it.
5) Recommend hand wash to better protect the bottle vacuum layer.