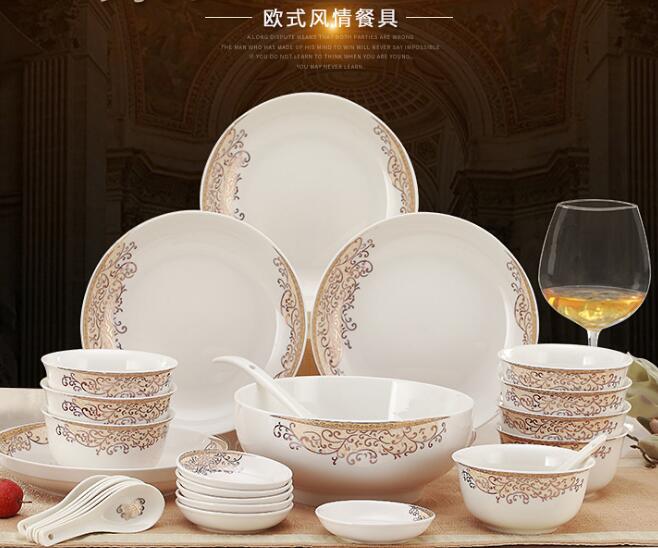 Hotel ceramic tableware, cutlery, custom-made, hand-painted ceramic tableware, gift, catering set

1锛?The porcelain is fine, the glaze is soft, and the light transmittance is strong. It presents a different texture and brightness from ordinary porcelain, and exudes a noble temperament;

2锛?The shape of utensils is regular, the picture is bright and the glaze texture is better;

3锛?Compared with traditional porcelain, Bone China has better heat preservation and better feeling when drinking coffee or tea;

Four: environmental protection porcelain, bone porcelain is mostly low lead or lead-free products.

5锛?Better strength, thinner carcass and lighter proportion: due to the different composition of Bone China and ordinary porcelain, it can be thinner, stronger and wear-resistant. However, due to the difficulty of high-temperature molding, molding is a factor of high scrap rate and high price objectively.