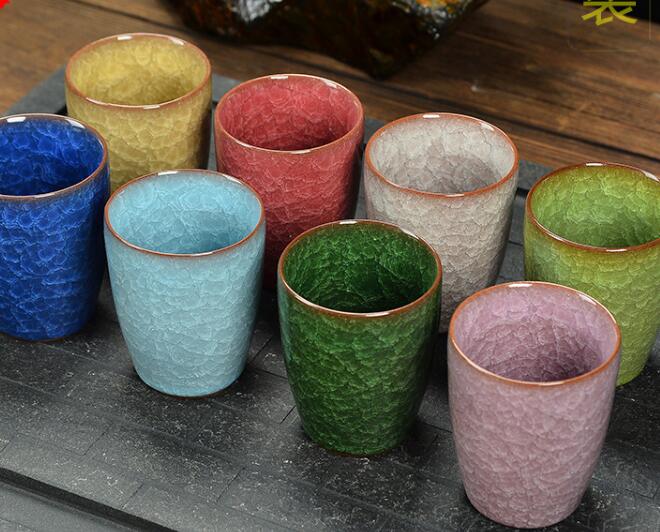 <1> ice cracking glaze

All tea sets are made of natural ceramic mud and refined with unique processing technology. They have the characteristics of bright, delicate and beautiful appearance, thick cup wall, no hot hand, fast heat dissipation, etc., which can greatly retain the fragrance of tea and prevent the tea from spreading out.



<2> Characteristics of ice cracked tea set

The ice cracked tea set is named because the body of the cup has the trace of ice crack.



<3> Color characteristics

Because of the different factors in the process of firing, for example, the glaze water used and the firing temperature of the porcelain clay in different regions will produce different colors. Other factors are the same. Because of different batches of firing, there will be subtle differences in color, which is why there are not exactly the same two ceramics. The main eight colors are: white, sky blue, yellow, green, light green, blue, purple and red.